Learn more about our e-Learning Partnership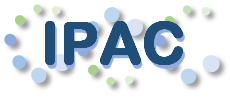 Passive screening for symptoms, hand sanitizing, and surgical masking while walking around the building are required. Proof of vaccination is no longer required.

When Classes/Courses
are Cancelled

In the Event of
Inclement Weather
Class Cancellation: In the event of a class cancellation, due to unforeseen circumstance, learners will be notified via email, and the details will be posted on our website as well as on the Brightspace Learning Environment, where applicable.
Course Cancellation: We reserve the right to cancel courses due to low enrollment. In the event of a course cancellation, registrants will be notified via email in advance of the course.
When normal operations would pose a significant danger to learners and staff coming to class or returning safely to their homes, a decision may be made to pivot from in-person classroom sessions to online classroom sessions.
The decision to cancel classes or pivot from in-person to online learning will be made by the Director, HPC Consultation Services, after monitoring information from municipal and provincial police, Grand River Transit, Environment Canada, and other relevant agencies and institutions.